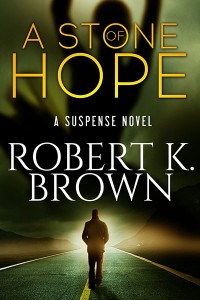 The latest novel by Robert K. Brown, A Stone of Hope, is now available for download to your Kindle device! Get your copy here.
You can read the prologue & first chapter of A Stone of Hope here.
Mystery/suspense writer Robert K. Brown is a native of Mobile, Alabama, where he graduated from the University of South Alabama prior to earning a Masters of Science degree at UAB. A Stone of Hope is Brown's fourth novel. He is also the author of Sonnets, which won an Honorable Mention at the 2008 London Book Festival, The Neighborhood, and Blind Luck.